Quality first
Why choose us
We are a full service sign shop serving Northwestern and Southeastern Michigan, providing custom built electrical signs, including, message centers, channel letters, sign cabinets, neon and LED lighted as well as non electric signs from industrial, way-finding, routered, sandblasted, vinyl lettered, and hand painted.
Design
Our Design team is here to take your vision and present a professional design that can incorporate your logo, company colors, and message.
Satisfaction
We'll do it right. The first time. We've built our reputation by providing the best customer service and exceeding client expectations.
Quality
Combine the highest quality materials with our years of sign making experience and you know that your sign will be made right.
Interior Signs
Interior signs can be designed for lobbies, offices, conference rooms, etc. These signs produced are limited only to your imagination. Materials used and colors selected can all be put together to meet your design and decor needs. They can be designed to match your company identity, or used to spice up the atmosphere in your facility.
While many interior signs are now regulated by ADA (Americans with Disabilities Act) this type of signage must address many other issues, such as flexibility for future expansion, ease of installation and maintenance.
We manufacture many types of interior signs, including:
ADA signs
Reception signs
Directory signs
Wayfinding signs
Door signs
Point of Sale signs
Retail signs
Floor signs
Menu Board signs
Office signs
Total facility signage
Corporate identification
Vehicle Lettering Wraps
Vehicle wraps are always in motion, making them cost-effective, moving billboards. Full-color vehicle wraps transform vehicles into attention grabbing works of art that according to the Transportation Advertising Council, garner close to 70,000 impressions daily, making their cost-per-impression dramatically less than traditional forms of advertising such as radio or television.
Whether your budget allows for a partial or a full wrap, we will work with you to transform your vision into a powerful mobile advertising machine. No matter the size or shape of your vehicle, we will install your wrap so it appears as though it is hand-painted art in just a few days. Because vehicle wraps can be quite complex, our expert design team will work with you to assist in the overall design of your vehicle.
With many options and materials for installing your car decals, we can custom fit your promotional graphics to your specifications. A company with a fleet of vehicles or a business owner with a single car, we have the best technology and stock the largest amount of materials to transform your car into a permanent moving advertisement.
Vehicle Graphics
Fleet or vehicle graphics are the movers and shakers of the sign industry, and is often referred to as a rolling billboard (but with a one-time cost!). Fleet graphics grab your attention quickly and effectively. With a wide range of options, you can personalize your vehicle to catch the viewer's eye from anywhere. Think about it, why limit yourself to one stationary location for your advertising? Whether you have a single vehicle or manage a fleet, why not allow your advertisement to travel the same road as everyone else?
We can design your vehicle graphics to meet any budget, from a bumper-to-bumper marketing machine to simply providing your company's contact information on the sides and rear of your vehicle.
There's no more cost effective advertising you can undertake than putting your message where it can be seen more times in a day for no recurring costs.
Pylon (Free Standing Sign)
Pylon signs are often called pole or freestanding signs. Basically they are signs erected on a pole or pylon independent of any building or structure. Since they are typically mounted higher in the air than monument signs, pole signs offer excellent visibility from a distance.
One of the many advantages of pylon signs is to separate your business from the rest along your street, reflecting your company's identity and professionalism. The pole(s) can be covered with an attractive shroud to provide that added dimension (and impact!) to your sign.
Pylon signs are typically illuminated, either internally (most common) or externally. Really looking for maximum impact and message capabilities? Add an electronic message center (LED sign) for an unparalleled eye-catching display!
Like most other types of commercial on-premise signage, be sure and check with your local city or township ordinance for height and size restrictions (or just ask us and we'll find out for you!).
LED Retrofitting
Retrofitting with LED's not only benefits the environment but puts money back into your enterprise creating positive cash flow once the retrofit is complete. The reduction in energy usage, energy bills, and carbon emissions as well as the substantially increased lifespan (50,000 hours or more) means more savings to you in the long run both immediate and in a reduction of maintenance and A/C levels used to cool light. LED lights are proven to use less wattage than all current forms of fluorescent and incandescent lights and retrofitting through Lumenor Energy Services® ensures that the process is seamless.
BENEFITS OF AN LED RETROFIT
Reduction in lighting expenses
Increase in Net Operating Income once retrofit is complete
Reduction in maintenance requirements due to longer life of LED's
Rebates and incentives for qualified entities (Federal, State and Local)
Reduction in buildings carbon footprint
Reduction in A/C loads for warm
Monument
A monument sign provides an excellent format for street advertising while representing an image of the pride you have in your company.
Typically installed low to the ground, a monument sign is a detached, freestanding sign whose sign surface is attached to a proportionate solid base or structural frame. They can be internally or externally illuminated.
These permanent structures create a professional entrance to your company. They are built from materials that are proven to withstand the elements of nature. Monument signage comes in a variety of shapes and sizes. The goal is to install one that effectively represents your facility.
We take pride in providing attractive and affordable monument signs, designed to fit your business. Our monument signs can be customized in a variety of ways, including shape, material, and illumination.
Electronic Display
With almost 20% of the US population moving in a year, new potential customers of varying demographics are always viewing your signs. Electronic displays are a very versatile form of advertising. These bright signs give you the opportunity to display a dynamic message with current content.
A truly eye-catching visual, electronic message centers often display the current time and temperature as well as utilize animation, color usage and graphic elements to create a visual impact to grab the viewer's attention. Electronic Message Centers provide the quick and effective communication that is essential for every business or organization — whether you run a retail shop, auto dealer, church, school, restaurant or even a bank.
Every business is unique. We'll work with you to determine the right electronic message center display for your business needs.
Electronic message centers and video displays help your business many ways.
They allow real-time communication with potential customers.
They attract attention through animation and brightness so they increase awareness of your business location and your products.
Your message is not limited by the size of your reader board, or to only one message.
Illuminated Letters
Visible by day, luminous at night, channel letters provide great depth and precision to your company's sign.
Channel letters are also known as "internally illuminated letters". This description says it all in that each letter is generally lit from the inside with light shining through the plastic sign face or out the back of the letter (called a halo-lit, or reverse channel letter). As is the case for most of the signs we offer, channel letters are custom made from metal and plastic, and are commonly illuminated with LED lighting (very efficient) or neon tubing.
Channel letters may be installed directly to the building facia (each letter is mounted individually) or on a raceway. A raceway is a pre-fabricated metal box that runs the length of the channel letter sign. The raceway is then mounted directly to the building facia. Your type of installation may be determined by the city ordinance or building owner's sign criteria. We can help you get the results you're looking for.
Our channel letters are manufactured to the strictest standards, and meet all the necessary local electrical and building codes.
Types of Channel Letters
Standard Letters

Standard letters are 3 dimensional letters covered with thick plastic and illuminated from the inside.

Exposed Neon

These resemble Standard Letters but there is no plastic covering, allowing the neon to show through.

Backlit

These have a solid opaque front and are illuminated from behind the letter, causing a "negative space" when illuminated at night.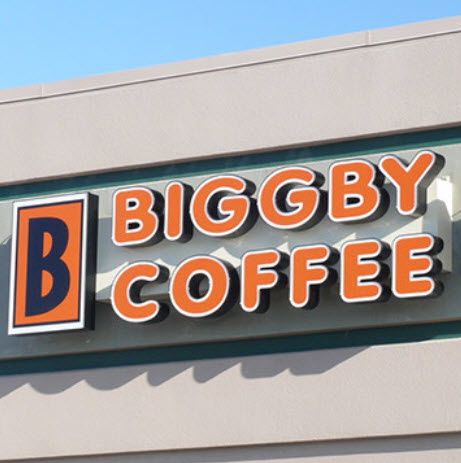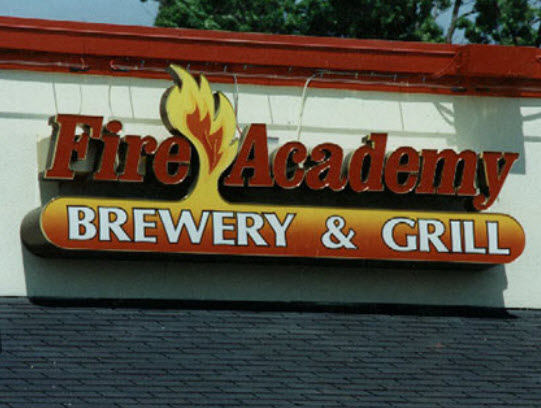 Sandblasted or Routed Sign (3D)
A sign represents your image. Image is everything in business. Although sandblasted signs are more expensive than 'quick sign' vinyl sticker style sign solutions, a sandblasted sign will last for decades. A typical vinyl sign has an exterior life expectancy of less than 5 years.
Whether you are looking for a residential entrance sign, development directional signs, business park tenant signs, lobby or reception displays, church reader boards or golf course signage, we can provide a solution that will exceed your expectations and leave a lasting impression.
Popular Substrates
Cedar – Cedar is a great sign building material because of its resistance to bugs and rot. Cedar is easily sandblasted and the resulting signs can last many years. The downside is that cedar is a natural product and no matter how much care is used in the fabrication of the cedar sign the wood is still (eventually) subject to decay. Cedar is also becoming harder to come by.
HDU (High Density Urethane) – HDU is the most popular choice of substrate for sandblasted signs today and it's the material we use for the majority of our signs. It is impervious to insects and rot and unaffected by temperature changes. Unlike cedar, HDU is readily available, is stable, carves easily, and paints beautifully. It also looks just like wood when painted.
Sign Painting
With the convenience of computer-generated signs, sign painting is considered to be the purest art of our industry. There was a time, as recently as the 1980s, when storefronts, murals, banners, barn signs, billboards, and even street signs were all hand-lettered with brush and paint. While technology has changed all of that, we're one of the few sign shops around that can make signs by using time-honored method of sign painting.
You're not sacrificing anything with a hand painted sign. In fact, you're gaining an edge that can't be matched by computers. We can incorporate gold leaf, add dimensioning (whether actual 2D or 3D dimension or with professional brush work), and add a protective layer that will ensure that your sign can be used inside or out.
When your seeking that classic look that can only come from the human touch, there is no substitute for a hand-painted sign. We pride ourselves on embodying the passion and craftsmanship that sign painting demands. We won't settle for anything less than excellence, and neither should you.
Engraved Signs
Engraved signs transform ordinary directory and office signage into sophisticated branded signage. Our engraved products come in a variety of materials including metal, acrylic and wood. Our materials can be mounted together to provide a unique look.
Customers seeking engraved awards, plaques and signs are not limited to just text. Our advanced laser engraving technology allows customers to include logos and images on their signage. Simply provide the artwork and we'll take care of the rest.
Neon Signs
There's still nothing as classic as a neon sign. Seen the world over, neon brings your brand to light using bright, colorful messaging.
Neon is still one of the most versatile sign styles today, and are a great product for restaurants, bars and retail stores. Its beauty and color provide the best eye-catching image for customers and clients. Neon can be custom fabricated for most any image style or lighting need (including decorative border lighting).
Some applications might be better suited for LED lighting (often used for OPEN signs and flashing messaging). We supply LED signs as well, and will make the right recommendation to suit your need.
We're happy to help answer any questions you may have about neon or LED signs! Our team of professionals will work with you to ensure that every project is completed to your satisfaction. We take a great deal of pride in the service we provide, and we aren't happy until you're happy.
Maintenance & Repair
Clean, functioning signs and lighting can increase customer traffic and instill a sense of security around your business. After all, the first impression many customers may have about your business is your sign.
Our trained and licensed technicians arrive on-site with a fully equipped vehicle to get the job done. They will diagnose any problems quickly and deliver fast, accurate service to get your sign back in working condition. All of our technicians are provided with mobile communication, so that they can effectively communicate with our main office and you to ensure that we make the repairs needed as quickly as possible.
General Repair
We can repair any type of sign, and our service vehicles are stocked with the components needed to get your sign working properly again.
Sign Cleaning
Like everything else, signs get dirty. Keep your sign faces clean and they'll give off their best light, and your best impression.
Scheduled Maintenance
Stay on top of potential outages with regular scheduled service. Contact us today to learn more about the benefits of proactive maintenance.
About Us
Committed to Quality Since 1967
Sign making is more than a process. It's an art. As your sign maker, we take great care in designing and creating high quality signs tailored to meet your individual needs. We start by using the highest quality materials and the best technology available. Our state of the art equipment ensures that your sign will be manufactured to meet exacting specifications. Let us do the work, and our promise to you will be a high-quality, high-impact sign that helps your business grow